Image Credit: Google
What is Space Planning in Interior Design?

Space planning is a fundamental element of the interior design process. It starts with an in-depth analysis of
how space is to be used.
The designer then draws up a plan that defines the zones of the space and the activities that will take place in those zones.
The space plan will also define the circulation patterns that show how people will move through space.
The plan is finished by adding details of all the furniture, equipment, and hardware placement.
 Image Credit: Google
Importance Of Space Planning In Interior Designing
With the growing demand for space, there has been a steep rise in the per-square-foot price. This makes it an
obvious reason why space is considered an asset. Interior designing is all about creating spaces that are not
only aesthetically appealing but also comfortable and functional.
Today, space planning is no more restricted to residential spaces but has floated to commercial projects too.
An ideal space is one that can accommodate everything as well as give you the desired comfort. For example,
if a living room is arranged with bulky furniture which leaves no room to accommodate anything else, then
the whole idea about 'space' may not make sense. With a cluttered space like this, you'll constantly feel
claustrophobic.
The challenge for every interior designer is to meet the requirements of his clients. Here are reasons why
space planning is important in interior designing.
Room Functionality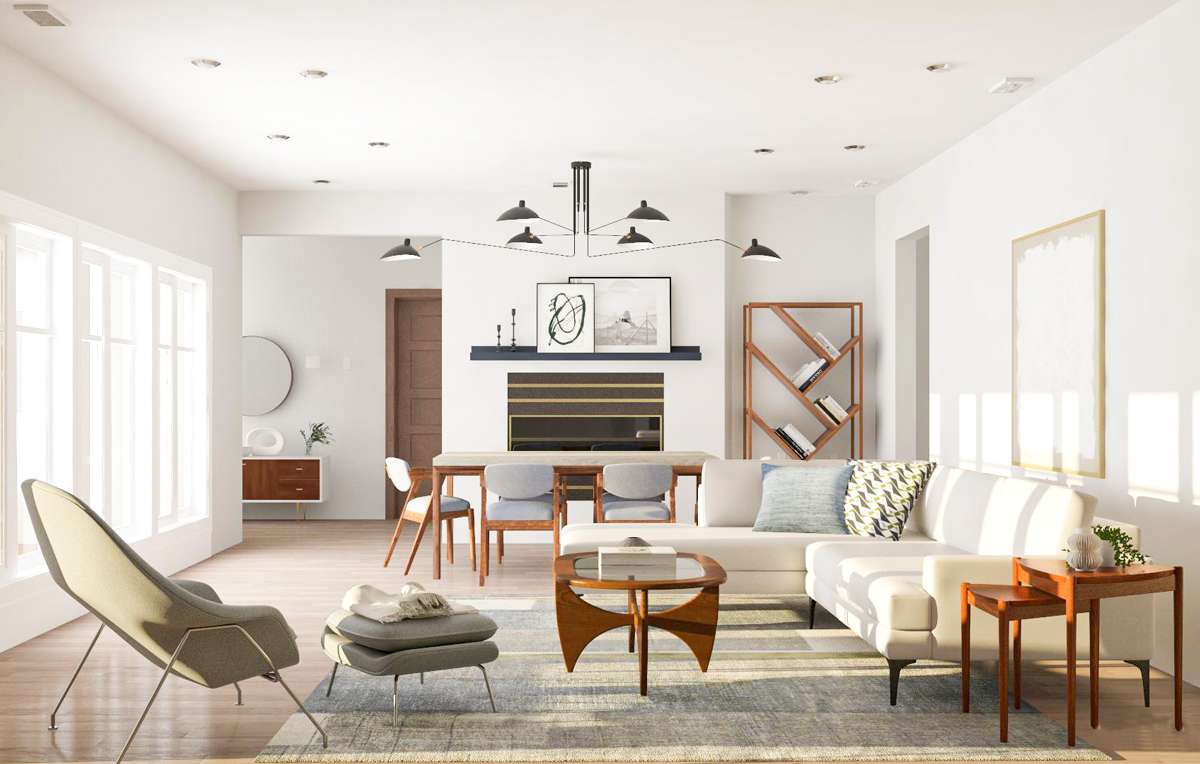 Image Credit: Google
When it comes to space planning, you first need to consider the purpose of the room.
Earlier, specific rooms were assigned for specific purposes. But today with the changing trend a room can be
multifunctional too. For example, a kitchen is designed in such a way that it is not only a work area but can
accommodate dining space. Similarly, you can extend your bedroom to make enough space for a dressing
room.
Selecting Furniture  
Image Credit: Google
Space planning involves complete floor mapping. With a clear floor plan, you'll be able to gauge the space.
This will help you to select the right furniture based on the size of the room. It will also give you an idea of
how and where to place the furniture.
A Sense of Balance
 Image Credit: Google
Ideal space planning can bring in a sense of balance between beauty and comfort.
Be it the space of your kitchen or bedroom, every area counts. Space must have a good sense of balance.
This comes when you are able to integrate everything well. Colour, design, placement, interior accessories,
etc. are all responsible for creating the perfect balance.
Visually Appealing
 Image Credit: Google
Space should be designed or planned in such a way that it should be visually appealing.
For example, the first time you visit a restaurant, your reaction is either good or bad. Similarly, space
planning plays an important role when it comes to visualization. With a given space, how well you are able to
place objects is instrumental.  
A Personal Touch
Image Credit: Google
An interior designer when designing a space has to keep in mind every client's personal taste. We all have
our tastes and preferences especially when it comes to interiors. Space planning must successfully reflect
what you are looking for.
For example, do you want your bedroom to be airy, cozy, or just comfortable? So, once you are clear with the
the idea, you can go ahead and plan.
Your Lighting Preference
Image Credit: Google
Every space planning requires you to keep into account the light factor. Ask yourself if you want a
room that has most the natural light coming or a room with artificial light. As per your preference,
you can plan your space and make provision for light.
In interior designing institutes, the concept of light is an important part of the interior designing curriculum.
Space Modification
Image Credit: Google
This is an important part of space planning. Many times we wish to modify our existing space but cannot do
so because of the rigid plan. So, always plan a space that gives an extra room to accommodate your new
ideas.
Taking the above points into consideration, you can easily plan any given space. Make space planning your
area of expertise and design habitable wonders!
Hexa 6 Design -Best Interior Design Company in Johor Bahru 
We will study customers' existing lifestyles and living habits before design. Having proper space planning
and determine the design concept is the preliminary step of turning a dream home into a reality. We are
providing customize house interior and exterior design to clients in order to build their dream home.
We are work closely with builders and homeowners from the early planning stages of each project through to
completion with attention to detail and time efficiency with no hidden cost. 
Resources:
https://interiorstylehunter.com/what-is-space-planning-and-how-to-create-a-space-plan/
https://www.hamstech.com/blog/importance-of-space-planning-in-interior-designing/