Interior design is just like music. The trends are constantly changing, growing, and blending into one another.
So, if you are looking to update your home and need to hire an interior designer, it can be difficult to explain the type of design style you are looking for.
Many homeowners will compile images of design styles they like and show them to their designers. Some will even buy the latest interior design magazines and create a scrapbook of looks.
But if you really want to speak the same language as your interior designer, it's important to know the different names of interior design styles. That means knowing how to recognize them, and the characteristics that define them.
Here are the names and definitions for the most common interior design styles in Malaysian homes, with example photos of completed homes. Once you know the right terms to use with your interior designer, you can create the right look for your home!
 

MoDERN
Modern architecture and design, including interiors, is a broad umbrella term for design styles united by a common intention – a celebration of material, technology and composition through authenticity, transparency and efficiency.
Modern Style
Inspired by the Modernist art movement that preceded it, the Modernist style, born at the dawn of the 20th century, reinvented our relationship with space and aesthetics to bring us closer in touch with it. A building was more than an inhabitable shell; it was now a machine for living in.
Modernist interiors are therefore often a complex overlay of functional programming, careful compositions, and clearly articulated lines and geometry.
The inherent materiality of a form is an integral part of the design language here, as is an emphasis on visual and functional simplicity.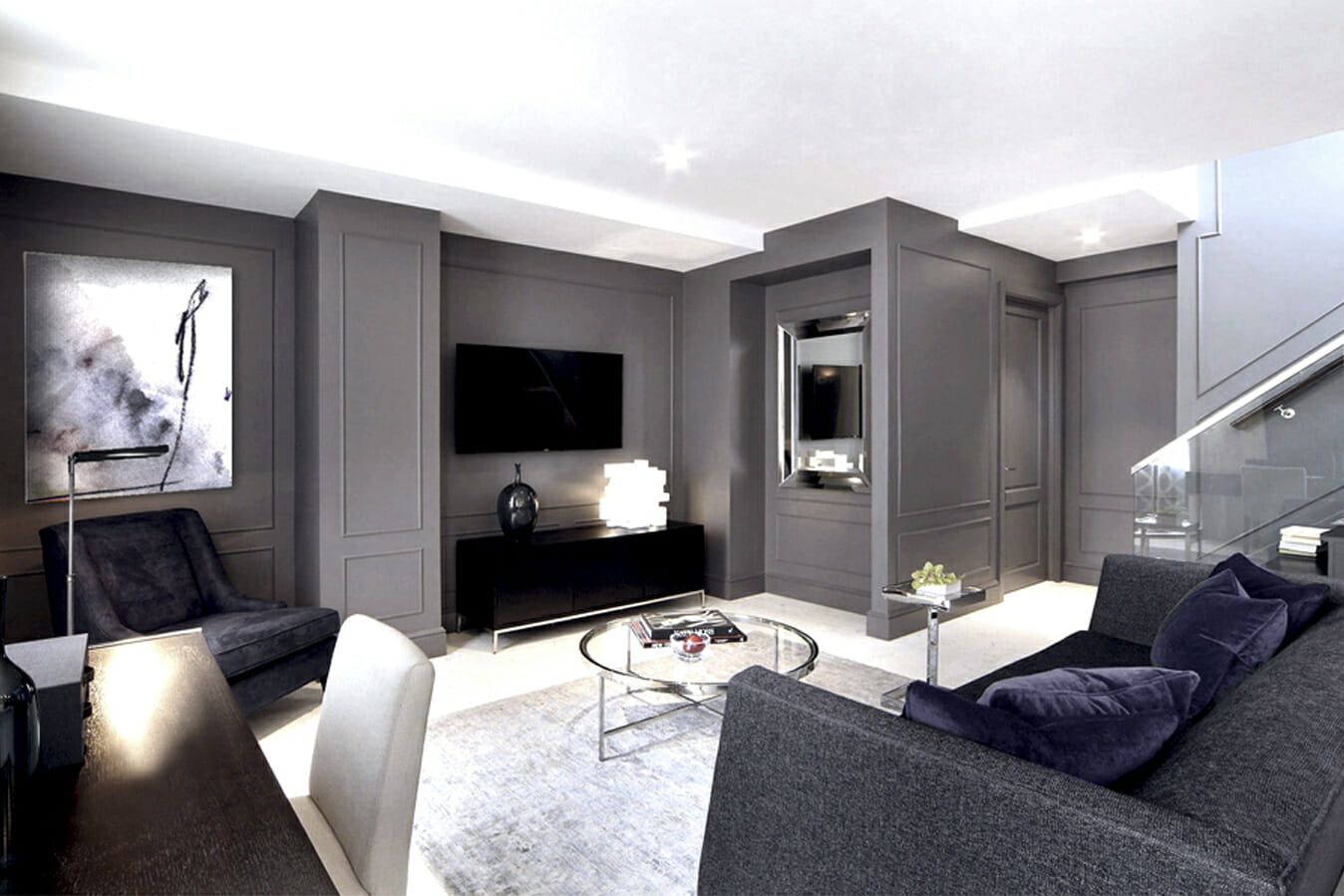 JAPANDI style
Japandi style blurs Japanese minimalism with pared back Scandi cool. The Japandi trend, adopted by design lovers for it's minimalistic and harmonious style, offers simplicity and function and a timeless design aesthetic.
Searches for this look have sky-rocketed over the past months, and the style is still growing in popularity.
Alick Burnett, Business Development Manager at Blooming Artificial, says: "For 2021, we expect to continue seeing minimalist styles featuring neutral, earthy hues and lots of mood-boosting greenery."
a contrasting living room with light-colored wood, black and white furniture